Buhari's Daughter, Nana Hadiza Becomes Malami's Third Wife After Her Divorce With First Husband (pics)
The attorney general of the federation (AGF) Abubakar Malami has officially become a son-inlaw to the president of Nigeria after he got married to Nana Hadiza.
Nana Hadiza (41) is the third daughter of President Buhari from his first wife, Safinatu. According to reports, She tied the knot with Malami in a private ceremony held at the villa.
Her marriage with Malami also makes her the third wife of the minister. Hazida was married to Abdulrahman Mamman Kurfi and they reportedly had six children before ending their marriage.
Before his marriage to Hadiza, Malami was also married to Aisha and Fatima which makes Hadiza his third wife.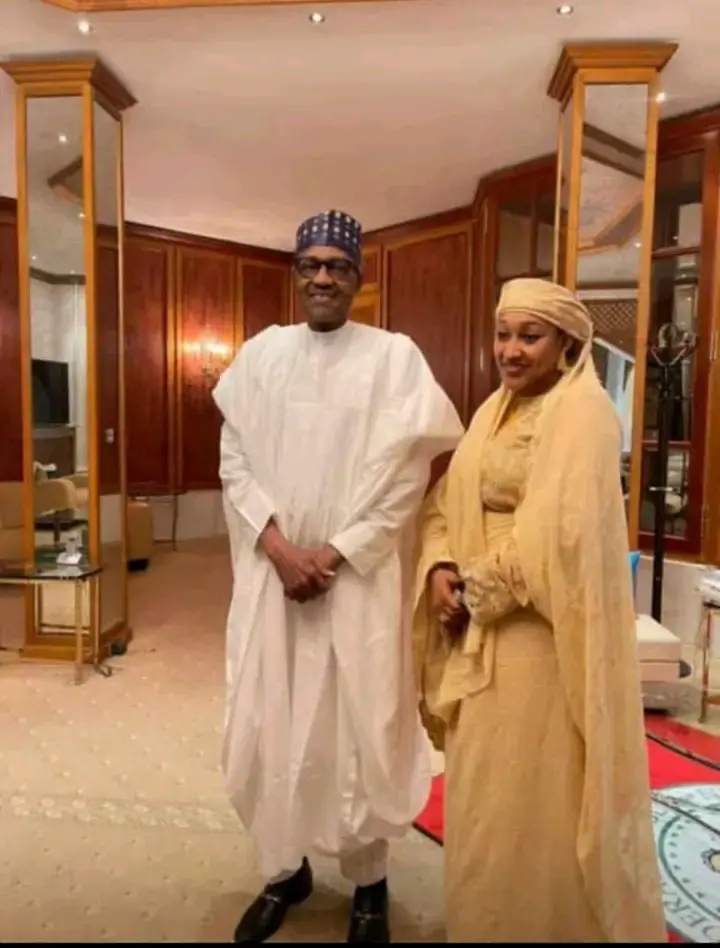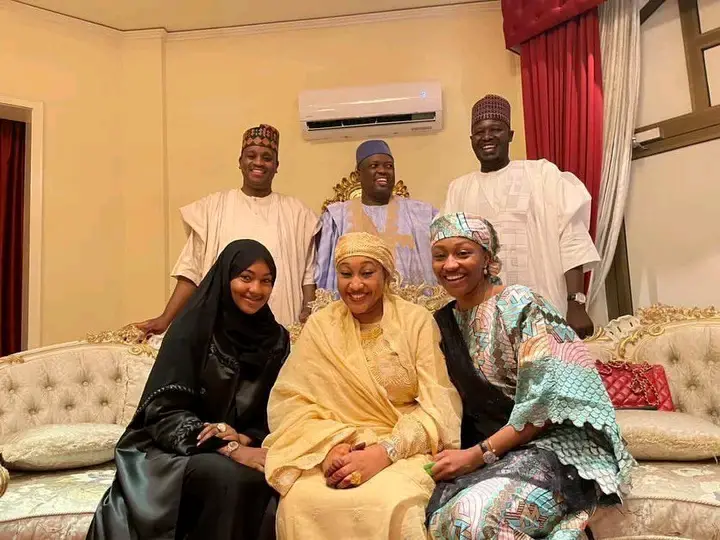 Malami was appointed the minister of justice in 2015, he wanted to contest in the Kebbi State governorship election in 2023 but he withdrew from the race after Buhari said that ministers must step down before contesting in an election.