Bobrisky's Ex PA, Oye Kyme Sips Water From Condom (adult video)
A trending video has emerged showing a popular Nigerian female celebrity turned Porn star, Oye Kyme sipping water from a condom.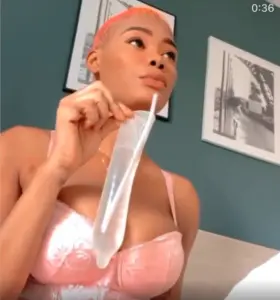 The video comes barely 24 hours after she revealed she had a nude sex session with a popular US rapper, Lil Wayne.
Oye Kyme, a former personal assistant to the popular crossdresser, Bobrisky had recently ventured into the porn industry stating she was introduced into the trade by her former Boss, Bosbrisky.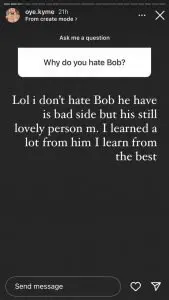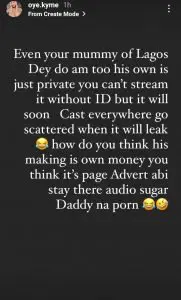 Although she had fallen out with Bobrisky, she has continued with the lessons she learnt while with the crossdresser.