90-Year-Old Emir Of Daura Marries 20-Year-Old Bride After Paying N1m Dowry (pics & video)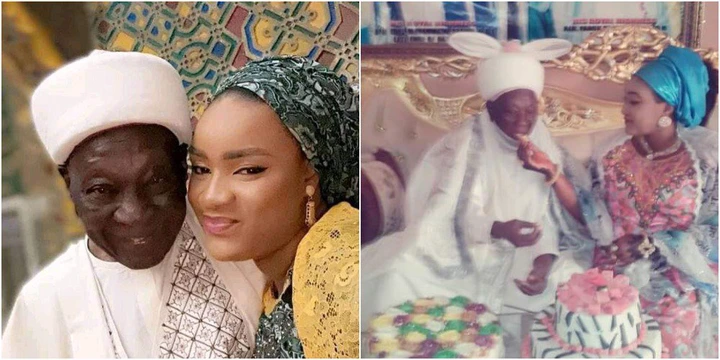 The Emir of Daura has married a 20-year-old bride despite previously marrying four wives in six years.
The Emir of Daura, Faruk Umar Faruk, has married a 20-year-old bride, Aisha Iro Maikano, in a low-key marriage ceremony held in Katsina State.
It was gathered that the 90-year-old emir, who was born in 1921, tied the knot with the nubile young lady last Saturday after a brief courtship.
DAILY NIGERIAN gathered that the monarch paid N1million naira dowry to the bride, who is the daughter of a high-ranking traditional title holder, Fagacin Katsina, Iro Maikano.
Sources close to the royal family said the emir recently divorced all his three wives and he has since then married another four set of young wives in the last six years.
"The plan was that the emir wanted to marry at least three wives at one go," said a family source.
In a short video, the new bride was seen dancing to the tune of a traditional music.
Watch the video below: