Supreme Court Frees Bill Cosby Based On "Procedural Error" (pics)
The Pennsylvania Supreme Court overturned the indecent assault conviction of Bill Cosby on Wednesday and ordered his release from prison after finding that he was denied protection against self-incrimination.
The court said that a prosecutor's decision not to charge Cosby, 83, opened the door for him to speak freely in a lawsuit against him and that testimony was key in his conviction years later by another prosecutor.
Cosby was convicted on three felony counts of aggravated indecent assault in 2018 of drugging and assaulting a woman in 2004, and was serving a three- to 10-year sentence. He has served nearly three years of the sentence.
The state Supreme Court said Cosby cannot be retried on the same charges.
"When an unconditional charging decision is made publicly and with the intent to induce action and reliance by the defendant, and when the defendant does so to his detriment (and in some instances upon the advice of counsel), denying the defendant the benefit of that decision is an affront to fundamental fairness," according to the high court opinion authored by Justice David Wecht.
"For these reasons, Cosby's convictions and judgment of sentence are vacated, and he is discharged."
The prosecution of Cosby was one of the first major milestones of the #MeToo movement, as women came forward with their tales of unwanted sexual advances and harassment in the workplace.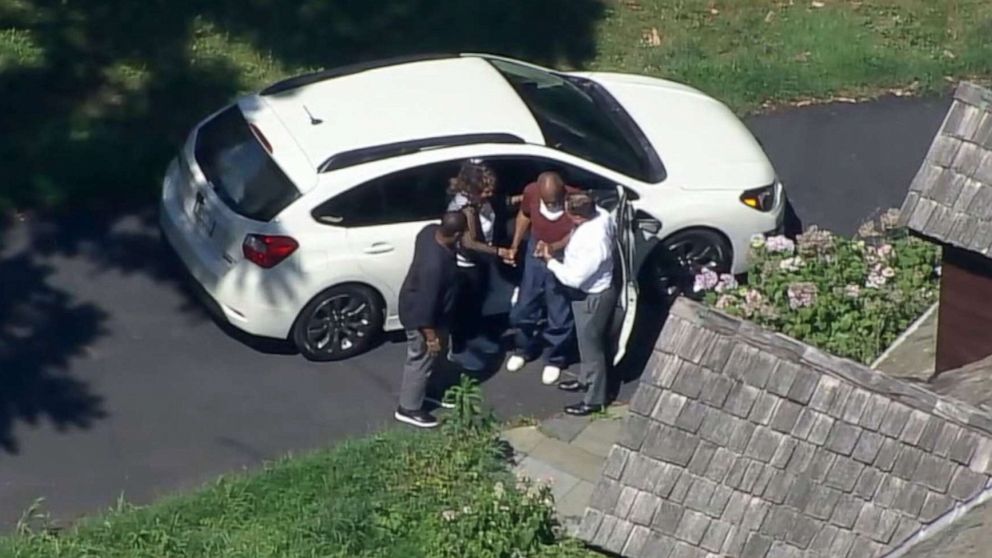 Cosby's spokesman Andrew Wyatt thanked the comedian's legal team and the Pennsylvania Supreme Court, calling Wednesday's ruling a moment of justice for Black Americans.
"This is the justice Mr. Cosby has been fighting for," Wyatt said in a statement. "They saw the light. He waived his Fifth Amendment right and settled out of court. He was given a deal and he had immunity. He should have never been charged."
About two hours after the ruling was published on Wednesday, Cosby was released from the SCI Phoenix detention center about 35 miles northeast of Philadelphia, where he had been housed as inmate No. NN7687, a corrections official said.
The freed Cosby was driven to his home Elkins Park, which is about 25 miles southeast of the prison. He was helped out of the car while wearing a maroon t-shirt and baggy blue pants.
Cosby emerged from the house a short time later wearing a t-shirt of Central High School in Philadelphia. A handful of supporters cheered him with shouts of "hey, hey, hey," an homage to the animated character he voiced, Fat Albert.
He raised a fist, but did not answer any questions from reporters.