"I Left My Wife Because Of Her Illicit Affairs With Ex-Zamfara Gov., Yari" -Hon. Dangulbi Reveals (pics)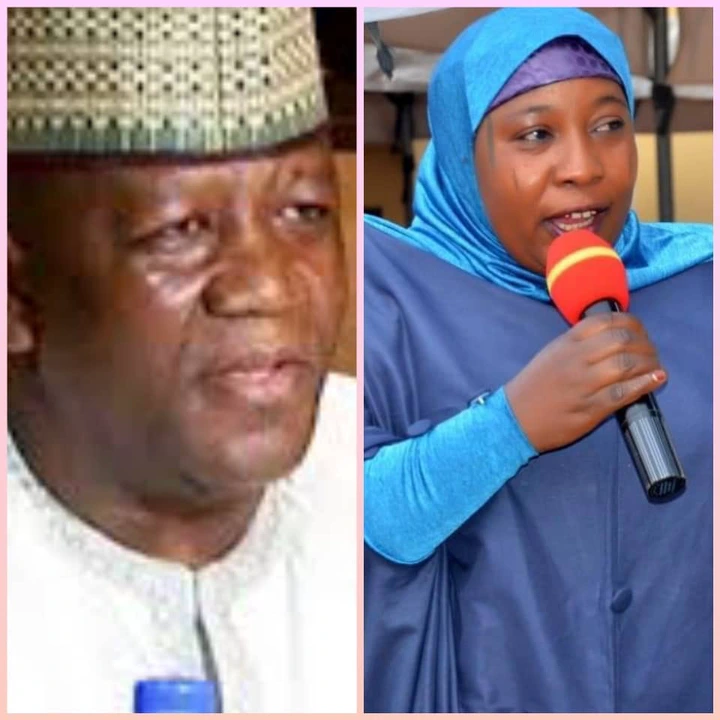 "The bold decision I took to divorce my former wife Binta, followed my eye witness and third party confirmation of a long-secret relationship between my former wife Binta, and the former governor of Zamfara State Abdul Aziz Abubakar Yari."
"I have fulfilled all the obligations stated in the Holy Quran by severally warning my former wife to stay away from the former governor but unfortunately Binta openly opposed to my series of warnings."
These were the words of Hon. Salisu Isah (Tafidan Dangulbi) the Chairman of Maru Local Government Area of Zamfara State, Northwest Nigeria.
The current Administrator of the said the local government has Just officially separated with his wife Hajiya Binta Jarma after he said he caught and also got confirmation from a third party of his wife having secret affairs with the ex-Governor.
In another development, one of the close aides to the former governor who pleaded for anonymity said, "upon hearing the divorce story, the former governor out of cheer happiness, gifted Hajiya Binta a sum of N 30, 000, 000 (thirty million naira) to continue with her day to day life. With another promise to secure a job for her in any of the Federal Government parastatal, or APC National Headquarters Abuja." The source revealed.
Recall that, in January 2016, an online medium published an article of a secret relationship between Yari and Zahra Buhari the daughter of president Muhammad Buhari, where the publication showed how the Former governor gifted the President's daughter $200,000 000, s move that allegedly made the presidency to issue a stern warning to Yari, to stay away from the President's daughter.