Nigerians React As Investigative Journalist Reveals Leaked Call Records Of Iniobong Umoren's Killer Linked To A Senior Civil Servant & The Complicity Of Akwa Ibom Police (pics)
There are reports that the suspected Killer of Umoren has links with top government officials.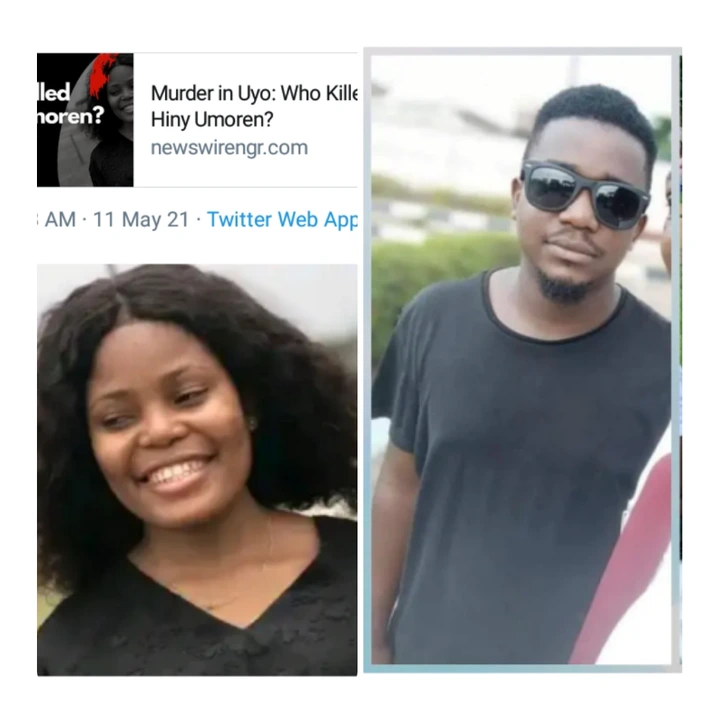 Iniobong Umoren is an undergraduate job seeker who was lured and allegedly killed by Frank Uduak Akpan after he deceived her with a promise of a fake job. The Nigerian Police has however succeeded in arresting the murder suspect. According to reports made by NewsWireNGR, several days worth of leaked call records shows Frank Akpan's links to a senior civil servant in the Federal Ministry of the Niger Delta. The data allegedly also shows that Police Superintendent Samuel Ezeugo who was named as one of the officers that arrested Frank Uduak actually has a pre- existing relationship with the suspect.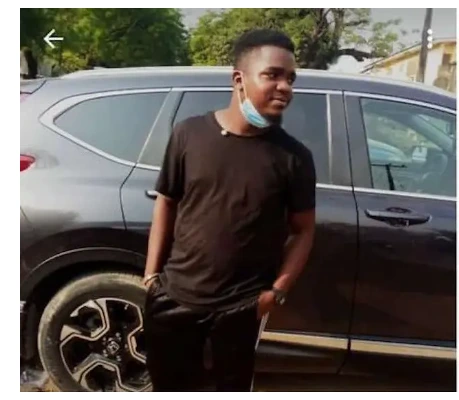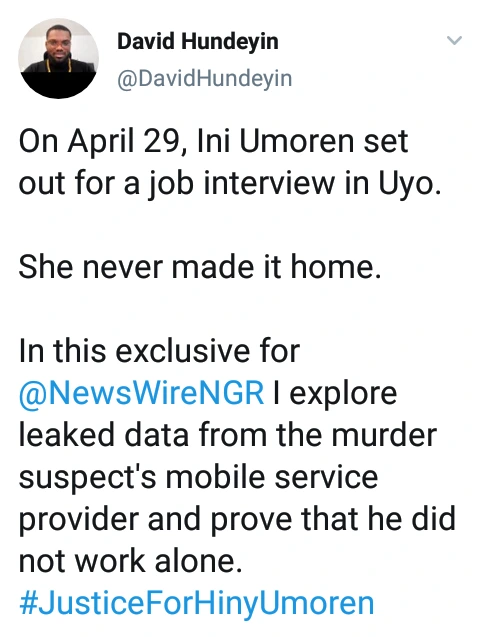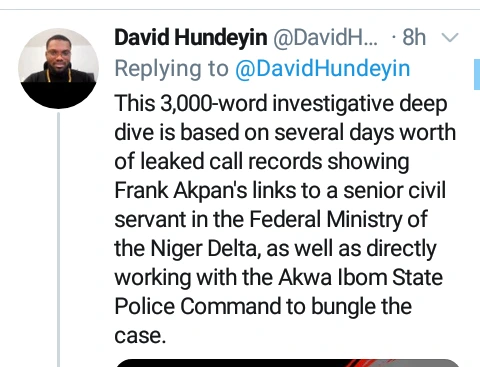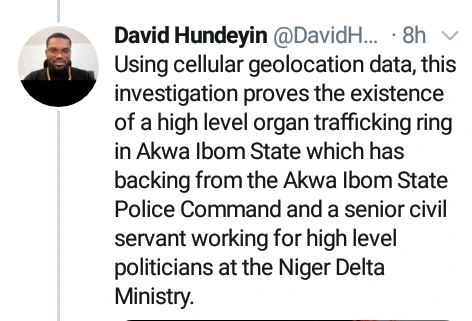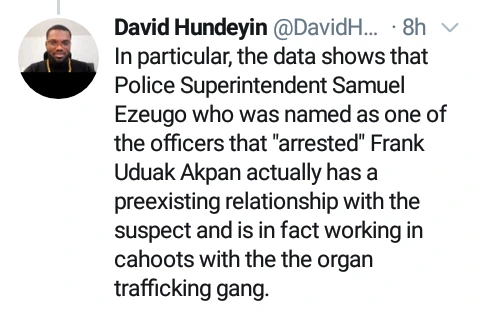 While some are of the opinion that there are some bad eggs amongst the Nigerian police officers, some thinks Umoren killers must be brought to justice. See some reactions below;