I Was A Salesgirl Who Got Pregnant & Was Beaten, Had 3 Failed Engagements But Now A Director, Adeola Olubamiji (pics)
How many times have we witnessed a scenario where a young girl who is from a low-income family becomes vulnerable to the societal vices, ends up with an unwanted pregnancy and keeps it, faces other challenges but still makes it to the top in life?
It's usually seen in movies but we have you a lady who defied many odds to achieve her current success in person of Dr. Adeola Olubamiji who is a top director at a technological establishment.
Adeola (Addy) Olubamiji (PhD) is an industry-4.0-expert and she is one of the few who have indeed used the power of technology (specifically 3D-printing) to navigate and thrive in the North American job market.
Dr. Adeola Olubamiji obtained her BSc in Physics / Electronics from Olabisi Onabanjo University, Nigeria. She then attended Tampere University of Technology in Finland for her MSc. In 2017, she became the first black person to obtain a PhD in Biomedical Engineering from University of Saskatchewan, Canada.
She is a Lead Material / Metallurgical Engineer at Samuel's Sons & Co (Canada's oldest Metal Manufacturing Company) and her unit specializes in 3D printing of aerospace components. Dr. Adeola's story about how she worked her way up from being a 'pepper hawker" in Ibadan, Nigeria as early as age 10 to becoming the first black person to obtain a PhD in Biomedical Engineering from University of Saskatchewan, Canada went viral in the summer of 2017.
She was then featured as the 5th of 150 black women making Canada better by the Canadian Broadcasting Corporation for the celebration of Canada at 150, for her contributions in 3D printing and Biomedical Engineering. She has also honored as the Woman of Outstanding Achievement in Education in Canada and 2018 female role model in Ondo state Nigeria where her parents are from.
Dr Adeola Olubamiji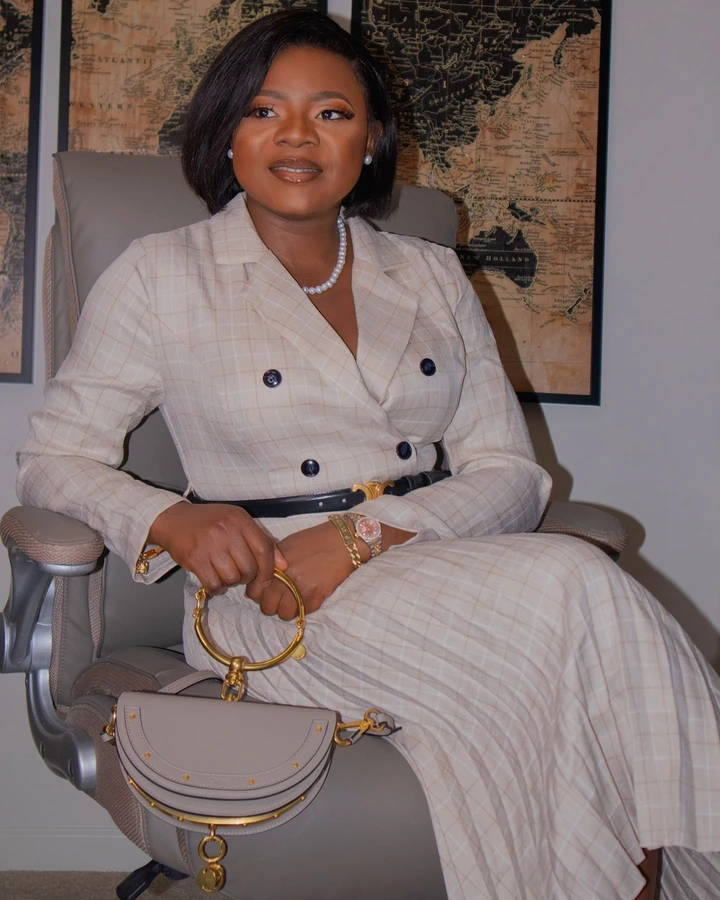 She is a go-getter and also the founder of a foundation which centres on providing professional and skill development opportunities to young people.
Recently, she made the cover page of a magazine and she took to her social media platform to appreciate here her struggles has brought her to.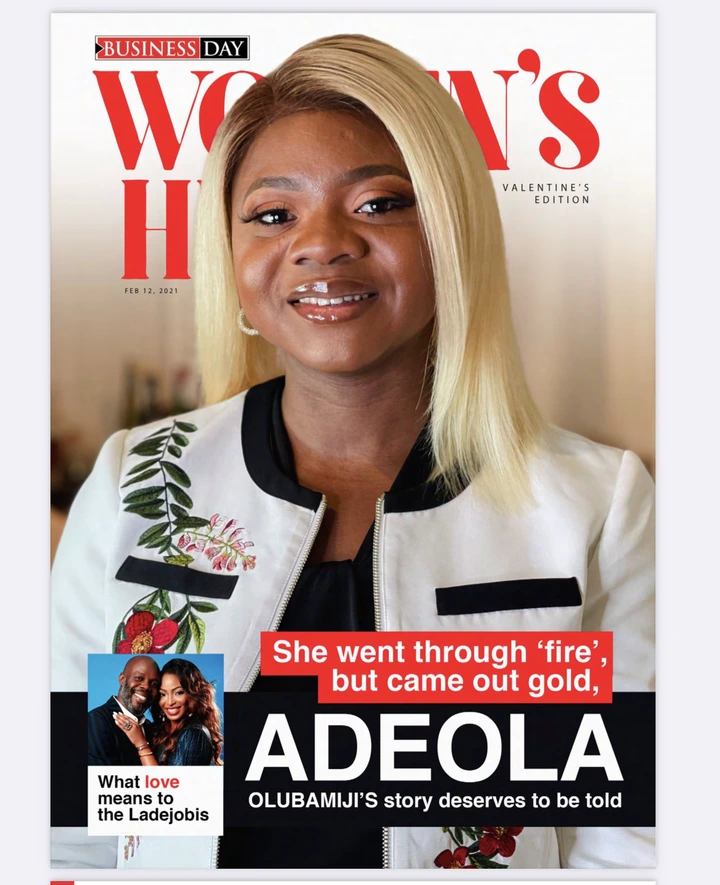 In her words; "The child my mama was scolded for keeping her pregnancy, the girl from the slum, the cleaner / sales girl for many years and girl with 3 failed engagements is now a Director at a technology company and is a cover girl of @businessdayng today!"
If anyone every doubted you, read this interview and go get it. Promise them they will see you on the cover of Forbes. The people who missed my naming ceremony because I wasn't wanted now tells me they are proud of me. This year, let's give life a good fight. I believe in you."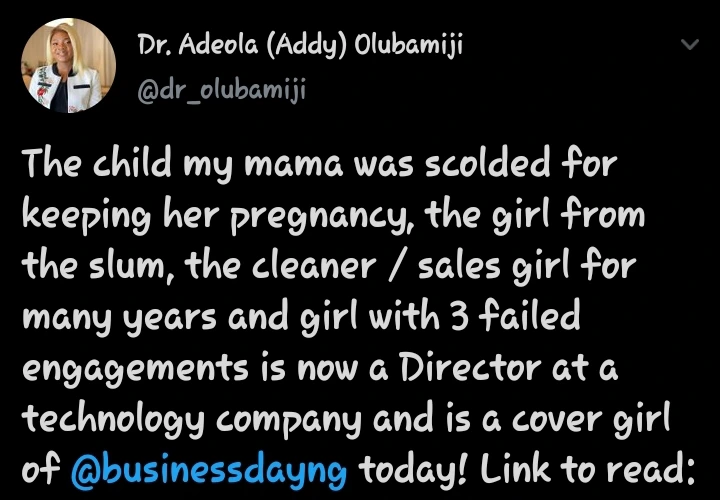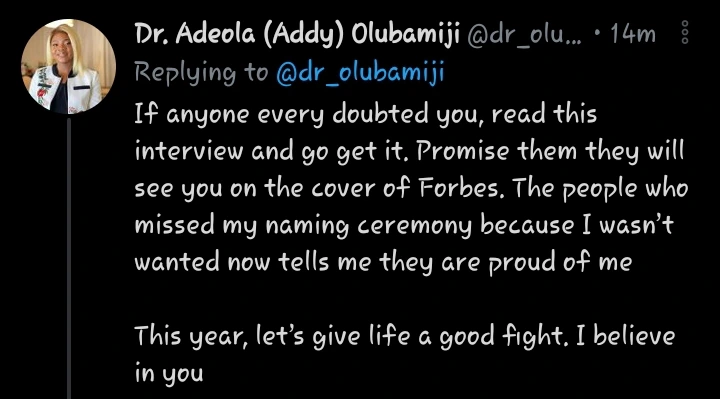 Her story stands to inspire many out there who think it's over for them, life can be tough sometimes but as long as there is life there is hope.