Nigerians React As Heroic Peruzzi Saves Commuters On Third Mainland Bridge (pics & video)
A gang of armed robbers that wanted to cash in on the lacuna created by the ongoing #EndSARsS protest caused panic and drama on one of the famous bridge in Lagos, the Third mainland bridge. Many motorist ran for their lives, and got injured in the process, while others had to look for another way as they were robbing motorist off their belongings.
The incident created a lot of traffic until a POPULAR Nigerian musician, Peruzzi stepped in and save the day.
The singer was said to have allegedly chased the robbers out of the place. When they saw him in his vehicle, they were still shooting, but Peruzzi persisted and drove towards them until they finally took to their heels.
He succeeded in chasing the robbers. Peruzzi confirmed the action on his official Twitter account, see the screenshot of his tweets.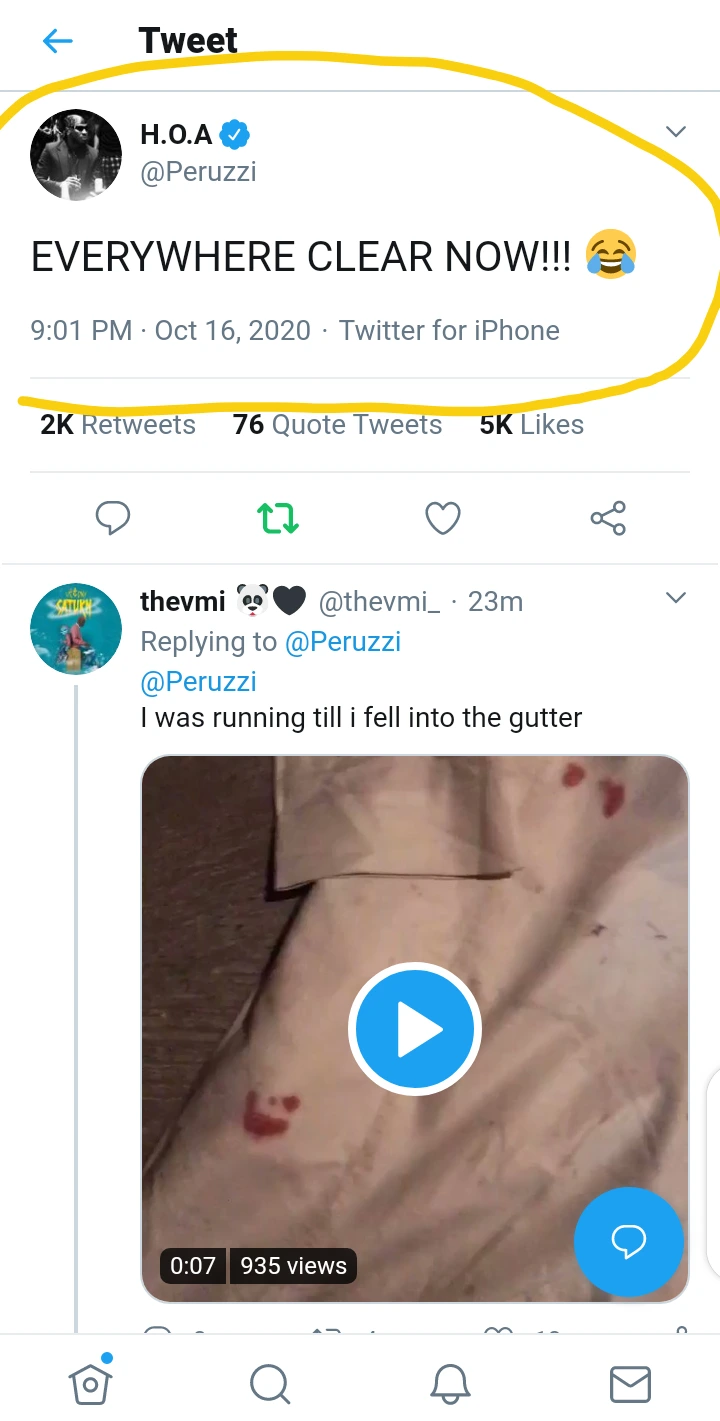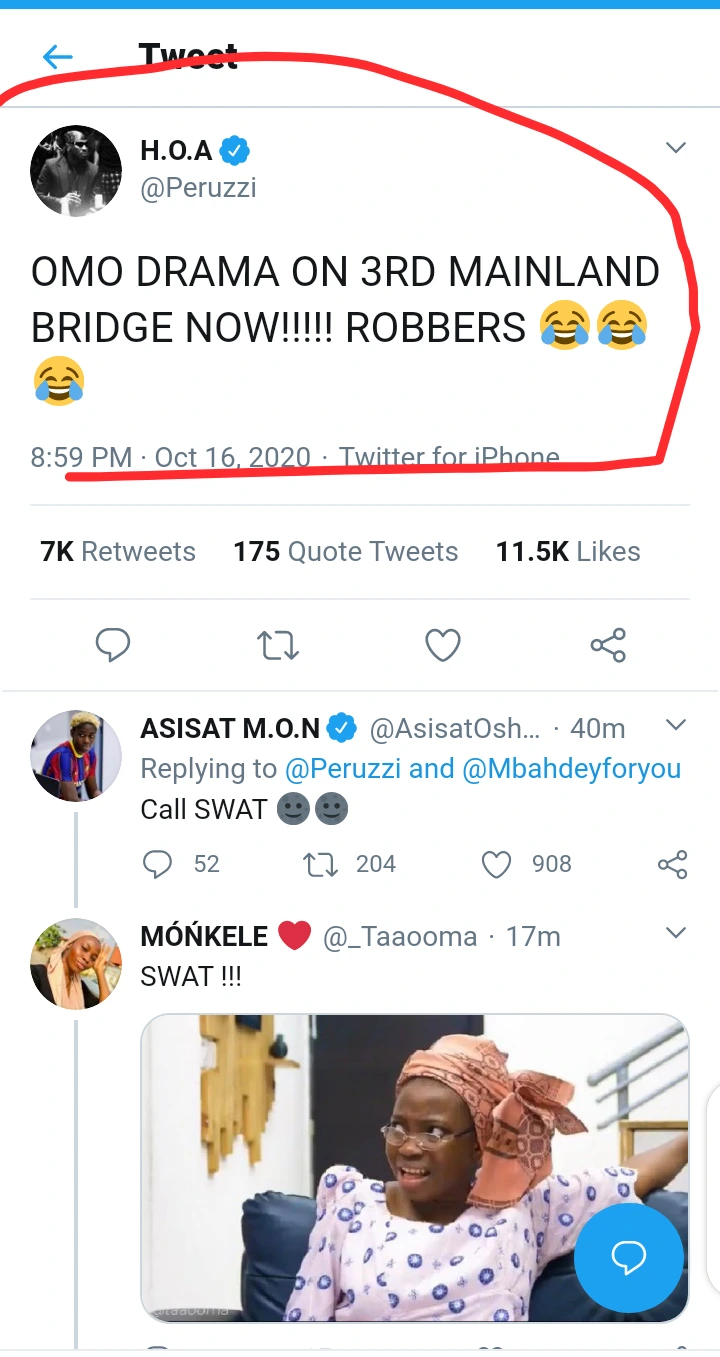 Watch the clip of the video of the gunshots from the scene
These are some of the reactions