Meet Laycon's Crush & See Reactions That Follow This Revelation (pics)
Laycon is one of the top five finalists in the currently televised Big Brother Naija Season 5 Lockdown Reality Television Show. He is also the current Head of House in the show. He was unanimously nominated by the other four housemates in the House.
Worthy of note is the fact that, since the commencement of the ongoing Big Brother Naija Season 5, he hasn't occupied the HOH position before. He succeeded Vee yesterday. His reign as the Head of House will elapse today, as he is only mandated to coordinate the House for just 24 hours.
Earlier today, Laycon and Nengi had a memorable dialogue. At first, Nengi asked Laycon to tell her about his life before the show. Laycon responded that it wasn't anything unusual aside music that they already know of. Nengi later told Laycon to allow her feature in his music. Laycon was surprised that he had to ask her what she meant. She repeated same thing. Then, Laycon gave Nengi a chuckle that that can't happen. He can't feature her as an artiste but can only do her the favour of allowing her to be a voice over artiste.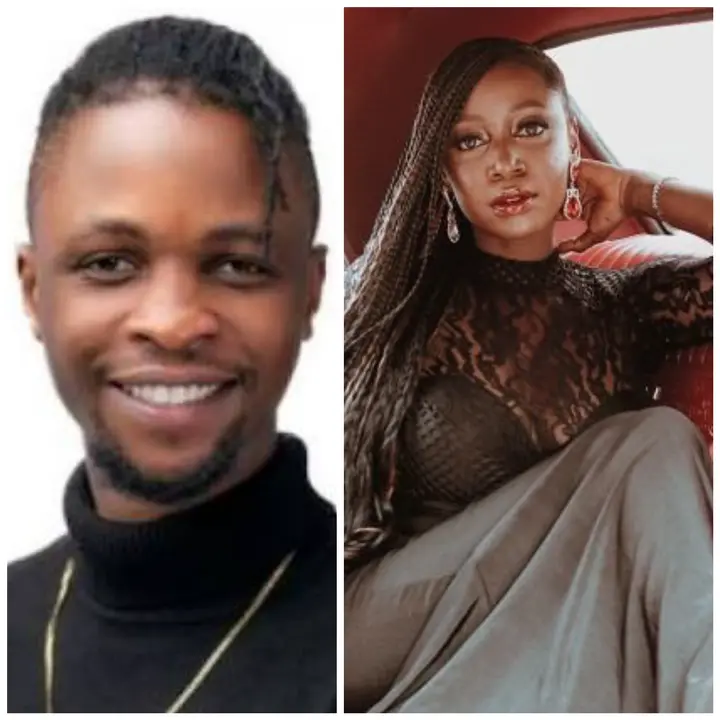 In the process of the conversation, Nengi brought up the issue of crush. That very moment, Laycon mentioned an OAP(On Air Personality) who goes by the Tweeter name, "Kemi SmallzZ".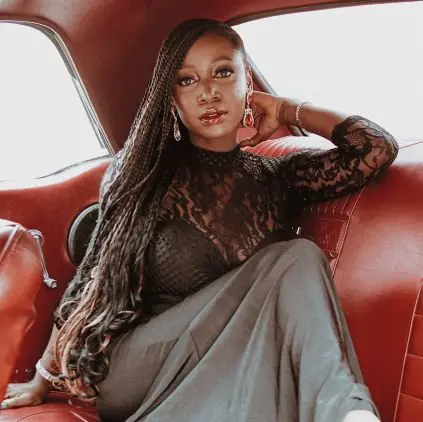 (This is Kemi SmallizZ Tweeter's Profile Picture)
He said Kemi SmallizZ is his celebrity crush. He said he loves her and have been following her on Tweeter for a while now. He said he will wish to meet Kemi SmallzZ. He added that if he meets her, he will worship and adore her.
That very moment, one of the "Icons" mentioned Kemi SmallizZ in a tweet. The Laycon's Fan replayed what Laycon said.
Check the screenshot below for the tweet: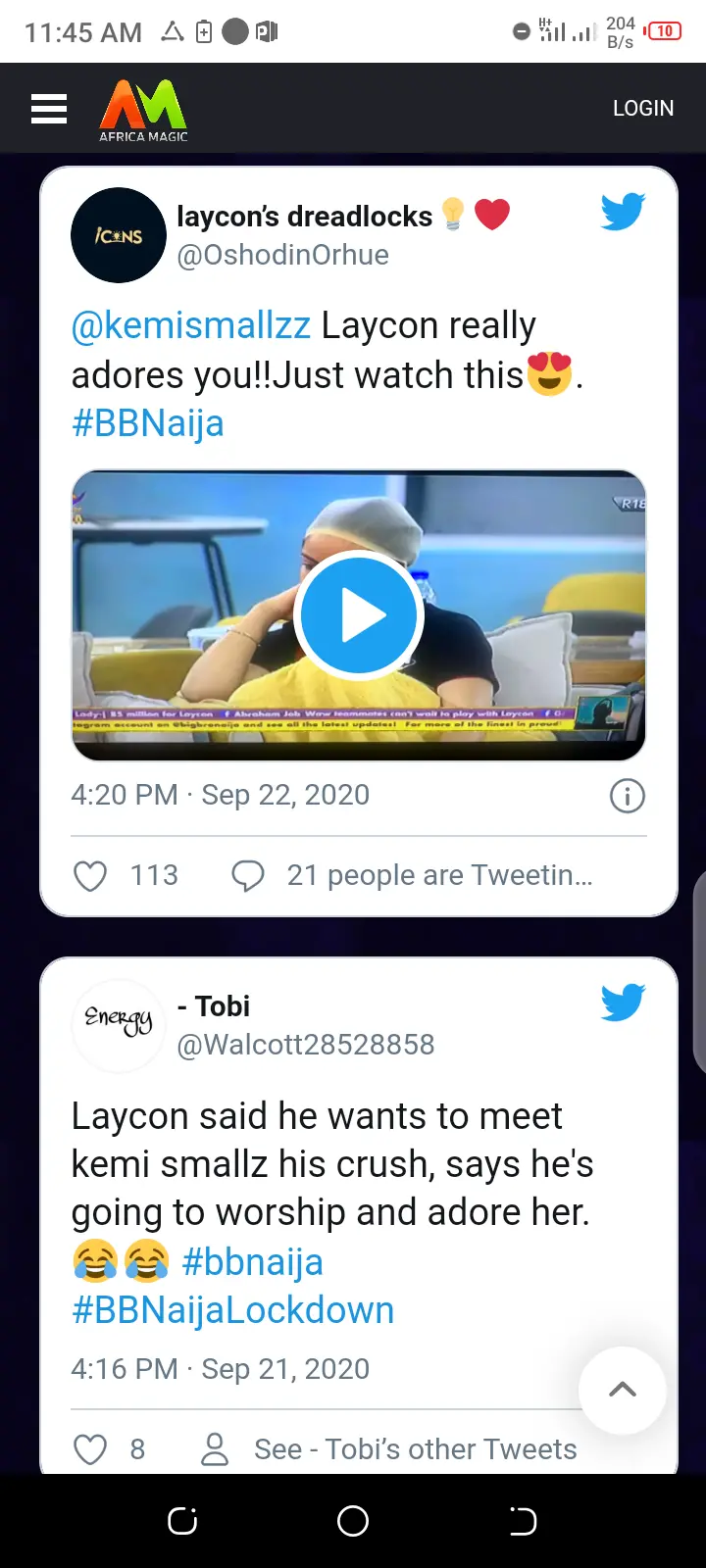 Kemi SmallizZ upon getting the notification of the mentioned drop the following words,
" 😀 not sure about worshipping o but he will meet me when he comes to @CoolFMNigeria and/or @TheBasementGig 😉.
In the meantime , I'll keep jamming his music .
Lots of love to the queens too ❤️❤️"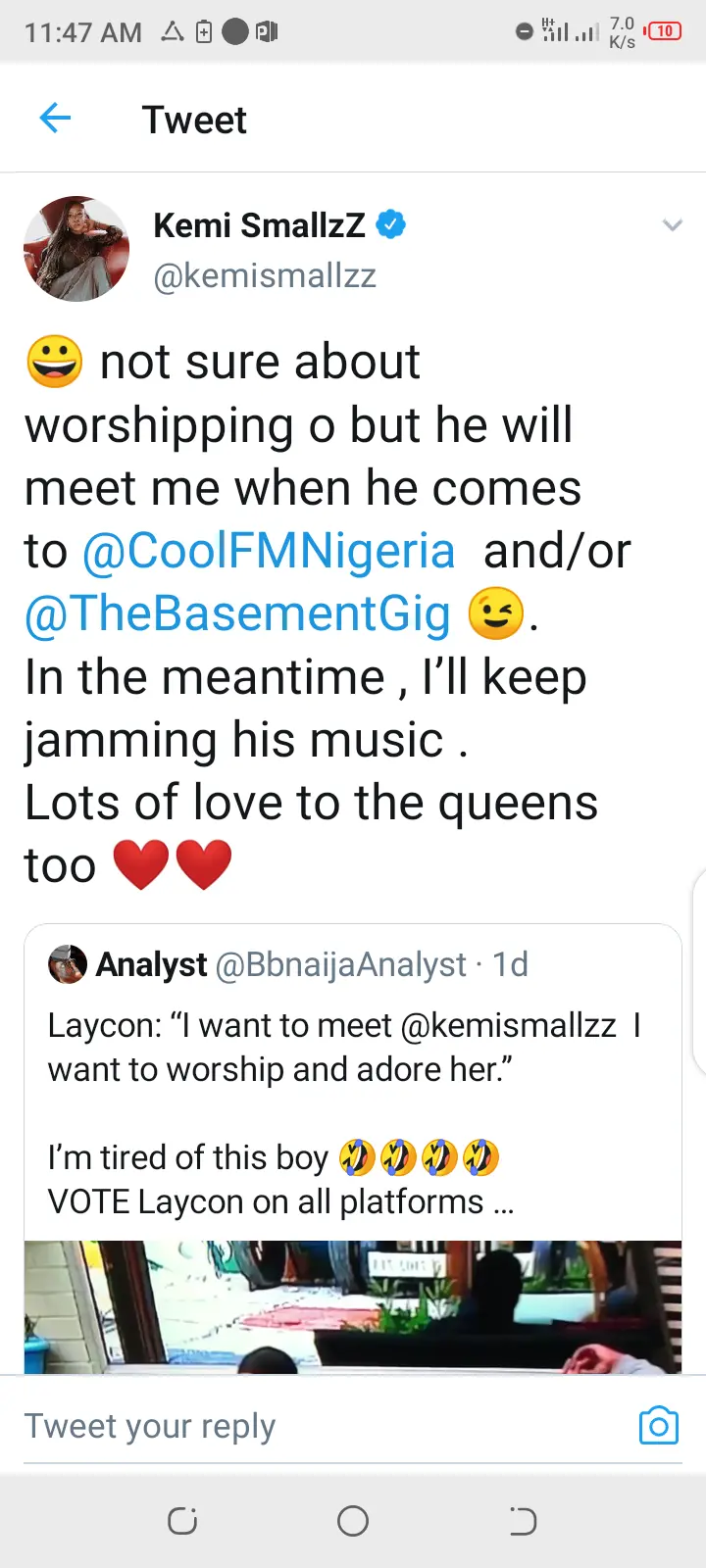 Kemi SmallizZ reaction to Laycon's expression of love didn't go unattended to. The reaction attracted the "Icons".
Check the screenshots below for some of the reactions: