Man Buys Land On Moon For His Wife As Wedding Gift (pics & video)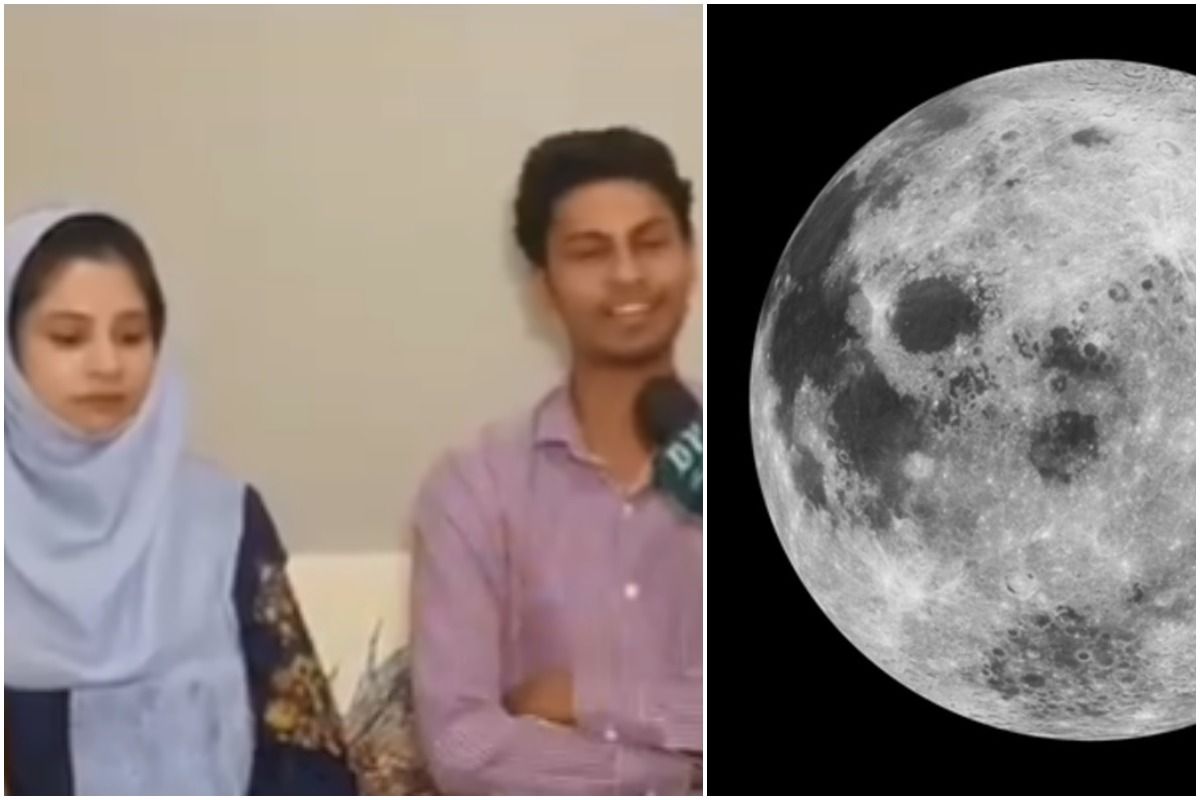 After the news emerged that late actor Sushant Singh Rajput owns land on the Moon, many people have been wanting a piece of the celestial body for themselves. Inspired by the actor, now a man in Pakistan bought a one-acre plot of land on the moon as a wedding gift for his wife.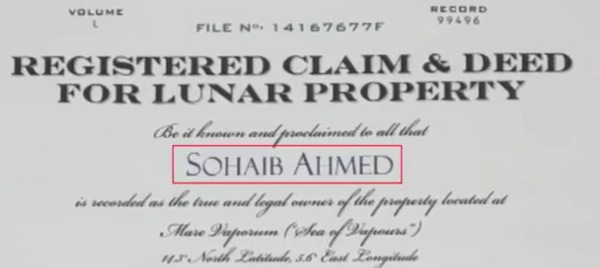 According to reports, Sohaib Ahmed, a resident of Rawalpindi bought the lunar land in the region called 'Sea of Vapour' for $45 from the International Lunar Lands Registry. The 23-year-old Pakistani man also holds property documents for it.
In an interview on SAMAA TV's programme, Ahmed said he was inspired by late actor Sushant Singh Rajput, who had also purchased land on the moon in the Mare Muscoviense or the 'Sea of Muscovy' region.