Inside First Cardiology Consultants, Meet Dr. Adeyemi Sanyade Johnson, The Founder & CEO (pics)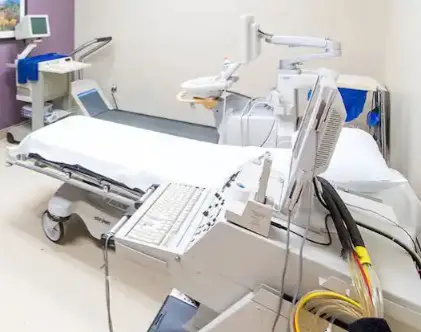 First Cardiology Center that's situated in Ikoyi is one of the best hospitals in the country where mostly the wealthy, influential and powerful people go to for medical care.
A cardiology center is a place where the disorders of the heart as well as some parts of the circulating system are treated, they also deals with the treatment of coronary artery disease, heart failure, valvular heart disease, congenital heart disease etc.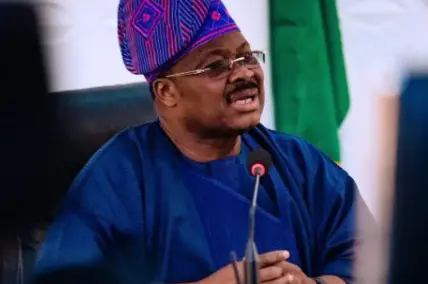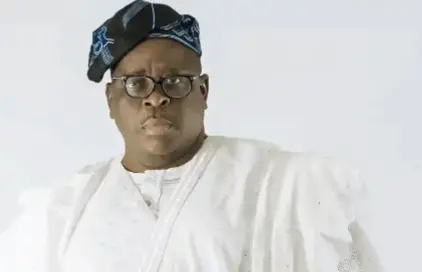 For the past few months, the hospital has recorded major casualties that arose out of coronavirus complications. Political bigwigs like the ex Oyo State Governor Senator Abiola Ajimobi, Senator Osinowo and recently Senator Buruji Kashamu all breathe their last there.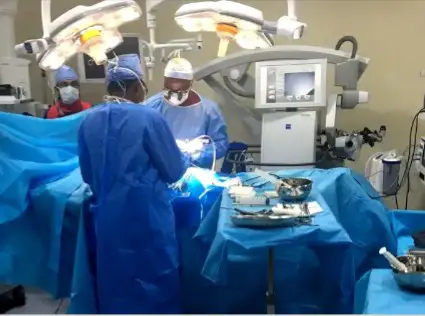 However, First Cardiology Center is no more a news to many people due to the weird publicity the death of some dignitaries in the country gave it. For those who don't know the person that owns this popular medical centre.
Meet the Chief Executive Officer (CEO), Founder and Medical Director (MD) of the hospital.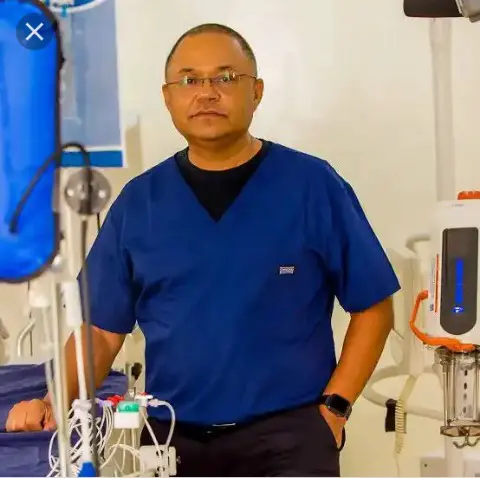 Dr. Adeyemi Sanyade Johnson is the Chief Executive Officer (CEO), Founder and the Medical Director of this popular hospital that is located in Ikoyi, Lagos State. Dr. Adeyemi who came back to Nigeria after 28 years in the United States of America is a US trained cardiologist.
He was born, bred and even had his primary, secondary and higher education in Lagos State. As a matter of fact, he attended the Kings College for his secondary school education, Idi Araba for medical school, before bagging a degree at the University of Lagos (UNILAG).
Dr. Yemi did his post-graduate programs in the US, before touring various cities and countries like New York to obtain a degree in cardiology, Colombia for internal cardiology trainings, California and later North Carolina where he specialized in interventional and vascular cardiology.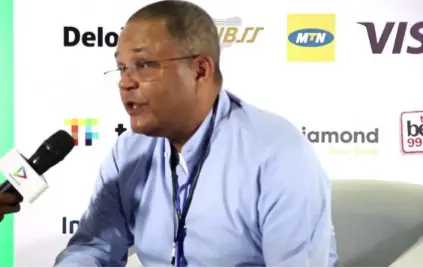 Dr. Adeyemi Sanyade Johnson came back to Nigeria in 2008 after spending 28 years in the United States of America to establish the First Cardiology Consultancy Limited. The hospital has more than 10 years experience in cardiology matters.
Although the medical centre experienced some major challenges like unstable electricity, bad roads, lack of publicity etc during the start according to the founder.
But right now, the hospital has really evolved since its establishment because aside cardiology, many other major treatments and surgeries are now performed there.