What A Baptism? Nigerians React As Two Men Baptise Lady Showing Her Bra & B**bs (pics)
A lady who bears Yeltah on Twitter has taken to her page to celebrate her new phase of life after claiming to have given her life to Jesus. In the post shared, she maintained that her life has changed for better.
In the photos she shared, the lady was being 'spiritually cleansed' or baptized by two men in a river and another picture shows Yelta holding a flower to indicate the completion of the baptism.
According to her: "Today's the day my life has changed for the better, 01.08.20 I decided to give my life to Christ "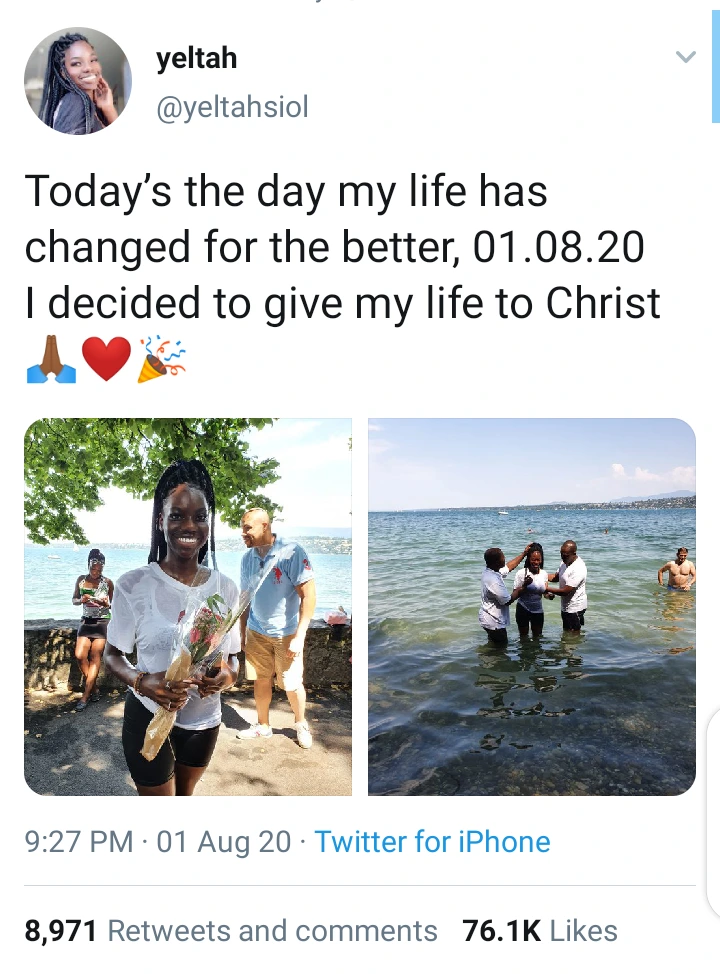 However, there have been a mixed reactions as regards the manner at which she was baptized! In the photos shared, the lady was spotted with only men not a single woman was present in the spiritual cleansing process.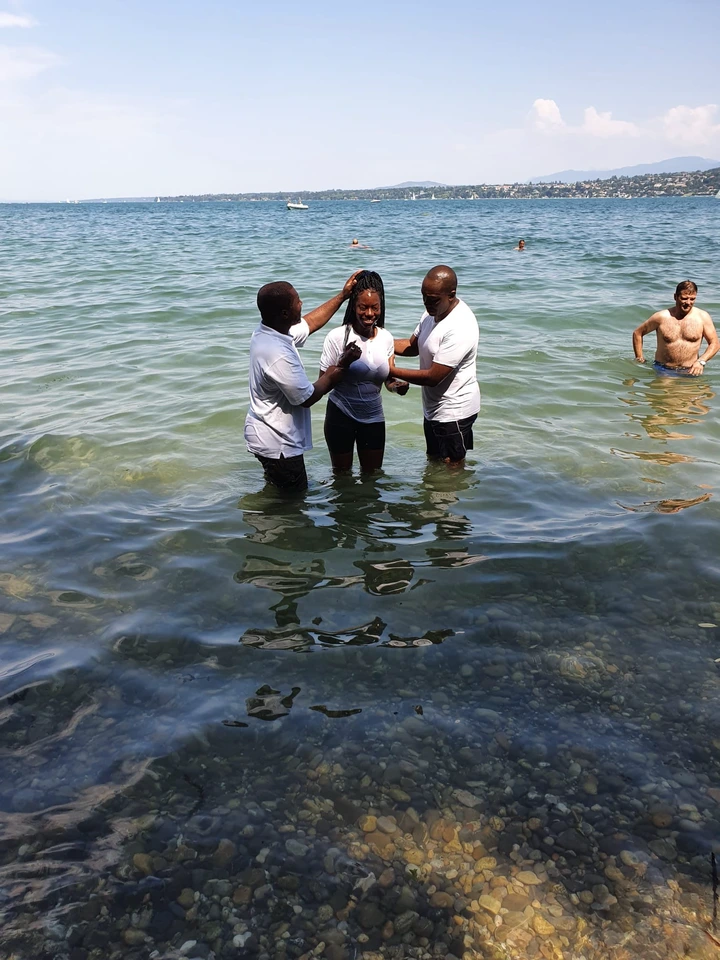 Also, one of the men who happens to be the man of God was caught taking a look at the lady's breasts while the second man was spotted caressing the lady's hair!
Take a look at the picture: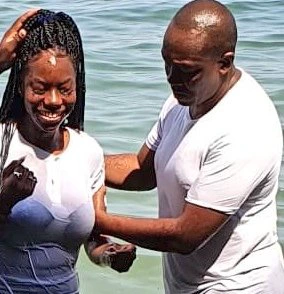 A Twitter user has strongly condemed the lady's mode of dressing. He said a true baptism should be done with a modest and fear of God not to bare it all for public.
He said: "Getting baptized while we can see your bra. What a baptism! what a religion! Because Jesus was baptized meant he gave his life to himself? People deceiving people"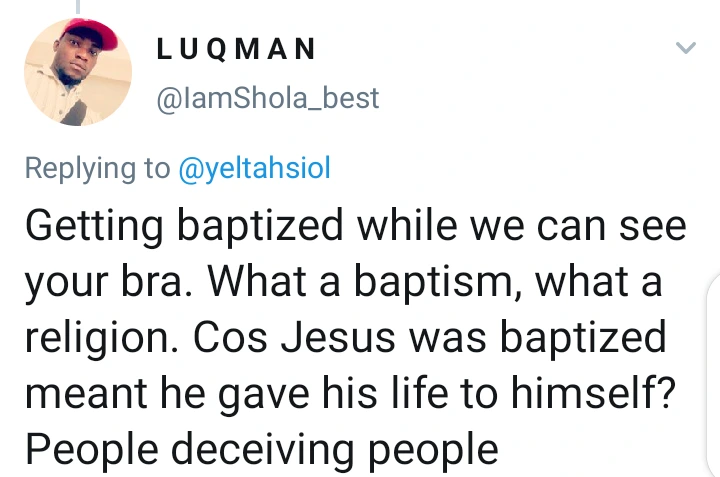 In another reaction, the lady was described as an attention seeker. He said posting pictures on social media because of giving a life to Christ is like seeking attention on social media.
"Thank God you said bra and not breast but I feel there's no need posting it online..if I really want to get baptized, I don't think i'll have time for pictures. Its more like you are seeking attention."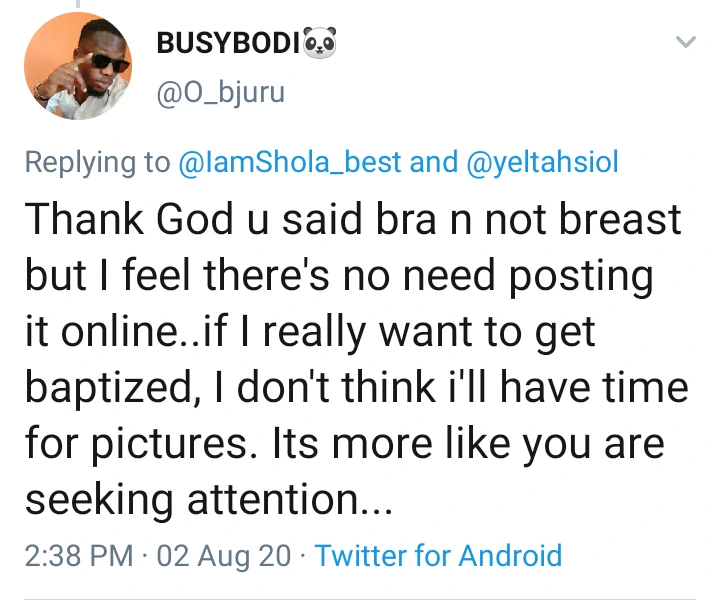 Well, in as much as I don't want to be judgemental, I guess everyone has his or her own perspective towards how they want to live. To me, the fear of God is the most important. But the fact is the eyes will always see what it's available to see. It's the mouth that should decide what to speak!
Below are the other reactions captured as regards the spiritual cleansing process the lady went through: